Feature List
---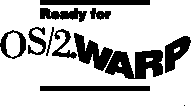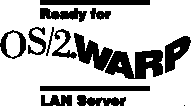 ---
---
---
The Graham Utilities for OS/2 are the largest, most comprehensive suite of disk, file and general utilities specifically written for the OS/2 operating system. The suite consists of 76 separate programs and modules. The manual has been re-edited and expanded to 423 pages. The complete printed manual is also included on-line as an .INF file for easy access.
New Features (V2.1)
This release (can only be obtained by purchasing V2 and applying CSD 14) adds some interesting and new features to the utilities. These features include:
Version 2.1 also includes numerous enhancements (additions to the already shipping programs) and bugfixes. For full information on the update see this file: New-Info.Txt.
New Features (V2.0)
This release offers significant changes and enhancements over previous versions. The new features include:
Existing Features (V1.0)
In addition, this release adds to the already strong suite which provides the following features:
System Wide Features
Multiple language support. The utilities fully support translation into any European (CBCS) language. English and German versions are currently available.
Full LAN Server V4 and V5 HPFS386 support.
Full support for HPFS versions 2.2, 2.3 and 2.4.
Full FAT support.
A 16 bit version for OS/2 1.x, 2.x, 3.x (Warp) or 4.x (Merlin) and MS Windows NT.
A 32 bit version for OS/2 2.x, 3.x (Warp) or 4.x (Merlin). The CD-ROM version includes versions specifically optimised for the 386, 486, 586 and Power PC 603 processors.
The complete 423 page manual in on-line .INF format. The CD-ROM version includes the manual in .INF format as well as Abobe Acrobat, PostScript and HTML formats.
Consistency and ease of use.
Remote Disk Support
All of the disk utilities can access both local and remote disk drives. The ability to access disk drives on a machine other than your current local one makes The Graham Utilities for OS/2 truly unique.

This feature enables support for machines on a LAN to be centralised, thus allowing for smaller more cost effective support departments.

Lantastic, LAN Manager, LAN Server and Netware are all fully supported.
---